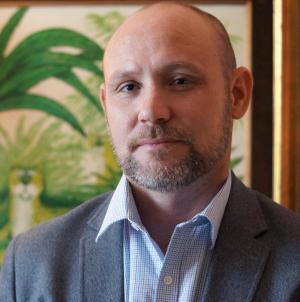 Office Hours
:
Winter 2020: Weds 1-3pm and by appt.
Office Location
:
HSSB 2073
HSSB 2075 (lab)
Specialization
:
Sociocultural Anthropology (environmental anthropology, ethnography, land change, Latin America, Brazilian Amazon)
Education
:
Ph.D., Anthropology, University of Florida
M.A., Latin American Studies, University of Texas at Austin
Research
:
I am a cultural anthropologist interested in human-environment interactions in the Brazilian Amazon. My research seeks to understand Amazonian livelihoods and land uses in relation to political and economic drivers, but also to expand the view through attention to cultural factors, such as ideals of work, nature, and masculinity, as well as food and landscape preferences. The goal is to understand why destructive environmental practices, particularly cattle raising, make sense from the perspective of different actors. My book, Rainforest Cowboys: The Rise of Ranching and Cattle Culture in Western Amazonia, won the 2016 Book Prize from the Brazil Section the Latin American Studies Association. 
Projects
:
The anthropology of environmental degradation in the Brazilian Amazon, focusing on cattle raising, gold mining, and fire
The function and aesthetics of everyday forms of nature control and domination
Cross-cultural comparison of cattle economies, cattle cultures, and beef consumption
Integrating culture into land use-land change frameworks, theory, and modeling
Local Research Project on Plants and People: The IV Ethnobotany Project 
Courses
:
Fall 2019
ANTH 152/ ES 151: Environmental Anthropology
Winter 2020
ANTH 197JH: Public Anthropology Workshop
ANTH 240A:  Methods (Graduate course)
Spring 2020: 
ANTH 152/ ES 151: Environmental Anthropology
ANTH 240C: Research Seminar in Cultural Anthropology