Central Coast Information Center
Now located at the Santa Barbara Museum of Natural History

Staff Coordinator: Brian Barbier bbarbier@sbnature2.org. 
805-682-4711 ext. 141
CCIC Email: ccic@sbnature2.org
---
Kennett Research Laboratory
UCSB Paleoecology and AMS Radiocarbon Research Facility
For questions and service request contact: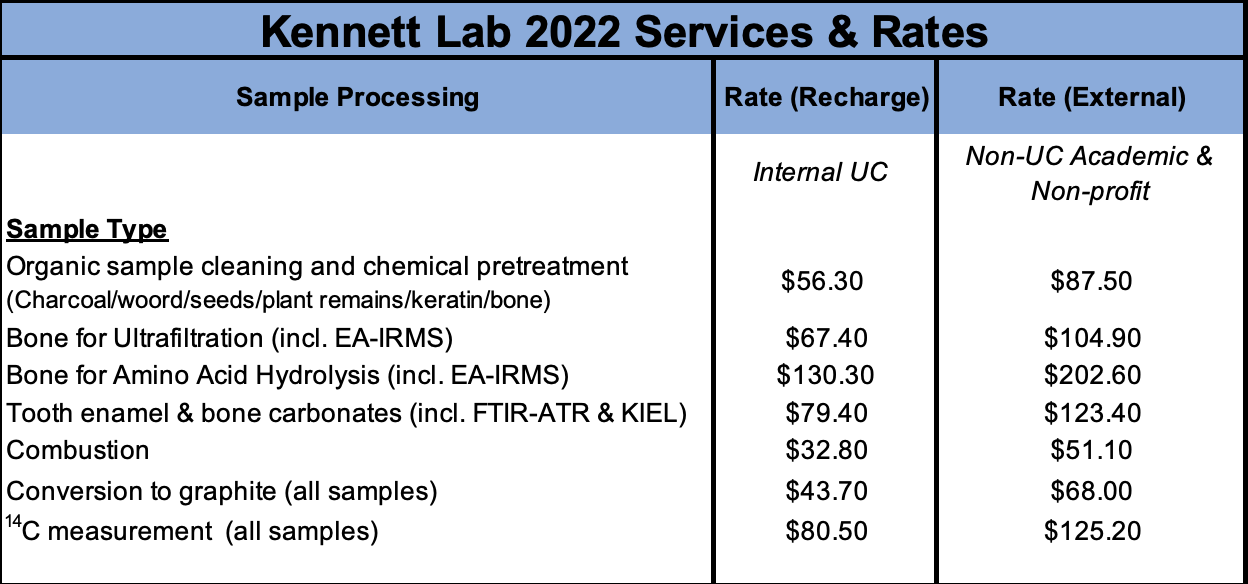 Repository for Archaeological and Ethnographic Collections

Repatriation Repository Manager: Laurie Pfeiffer
Collections Access By Appointment Only; for urgent needs, please contact the Repository Office.
Phone: (805) 893-7098
University of California, Santa Barbara
Santa Barbara, CA 93106-3210
---
Policies and Procedures
POLICIES FOR PERPETUAL CURATION OF ARCHAEOLOGICAL COLLECTIONS
ACKNOWLEDGEMENT OF PROCEDURES FOR SUBMISSION
COLLECTIONS SUBMISSION FAUNAL REVIEW VERIFICATION FORM
UCSB REPOSITORY SUBMISSION PROCEDURES
---