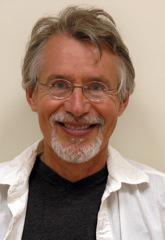 Professor
2014-2015 Academic Senate Distinguished Teacher
Specialization
:
Integrative Anthropological Sciences, with special interests in evolutionary psychology, cognitive adaptations, the human voice, sexual selection, evolution of sex differences, lipid metabolism and brain evolution.
Education
:
B.A., Anthropology and Psychology, University of California Berkeley
Ph.D., Anthropology, Harvard University
Research
:
Research Interests
Professor Gaulin has two cross-fertilizing research interests: the influence of sexual selection on human anatomy, physiology, cognition and behavior; and evolutionary psychology.  His research involves a wide range of field and laboratory techniques and has been published in books and journals that span evolutionary theory, ecology, anthropology, psychology and philosophy of science.  He is senior author of a leading textbook (Evolutionary Psychology 2nd edition, Prentice Hall), and has recently completed a 10-year term as Co-editor-in-Chief of the journal Evolution and Human Behavior.
Projects
:
The influence of sexual selection on the human voice.
The evolution of sex differences in spatial behavior and cognition.
The evolution of female fat metabolism and its effects on male mating preferences.
Effects of dietary fatty acids on cognitive function and mental health.