Event Date:
Thursday, October 25, 2018 - 4:00pm
Lecture: Monuments and Crowds
Rafael Sánchez (Graduate Institute, Geneva)
Thursday October 25 -- 4:00 - 5:30 -- HSSB 2001A
What happens when monuments and crowds coexist conspicuously in public space? What might certain cultural expressions—for example, political cartoons of the ruler depicted as an imposing statue dueling with prominent figures of the opposition—tell us about that coexistence? This talk investigates this monumentalization of politics for what it may reveal of the republican monumental governmentality that in Venezuela, to this day, has arisen in such close proximity to this nation's also quiterepublican crowds.
Rafael Sánchez is Senior Lecturer at the Graduate Institute of International and Development Studies in Geneva, Switzerland. He is the author of Dancing Jacobins: A Venezuelan Genealogy of Latin American Populism (Fordham UP, 2016). His publications have focused on media, mass politics, populism, and spirit mediumship. His current project "The Fate of Sovereignty in the Landscape of the City" focuses on forms of popular imagination and territorializing practices in contemporary urban Venezuela. He has also begun another project on post-truth populism from the vantage of Venezuela.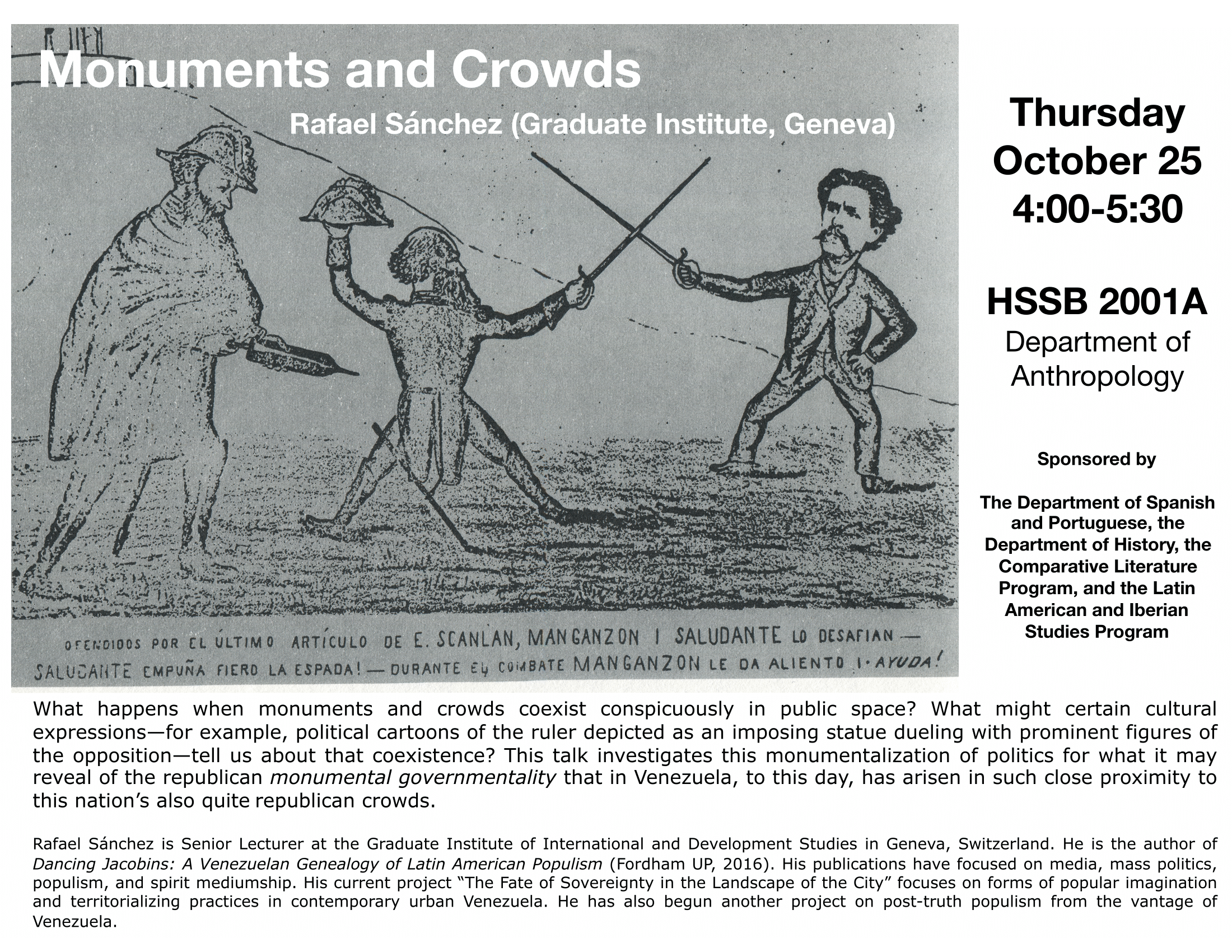 October 22, 2018 - 8:51am